There is a lot of flexibility in how to use the space at Swansfield Stables. It is mainly used by people – individuals, couples, groups and families – exploring the wonderful variety of scenery and activities which Northumberland offers. However, the different spaces available at Swansfield Stables can be combined in various permutations for a host of other purposes – extended family getaways, celebrations and parties, courses and workshops, possibly in conjunction with nearby B&B accommodation.
We currently offer the Cart Shed, which sleeps up to five people, with the option of an additional, separate en-suite double room. The Cart Shed may be booked for a whole week, which generally operates on a Friday-Friday basis or for shorter breaks with a minimum of three nights. The extra room can be booked just for the nights it is used.

The Cart Shed has space and equipment to cater for up to 8 people and, if sufficiently forewarned, we can help out with our kitchen too.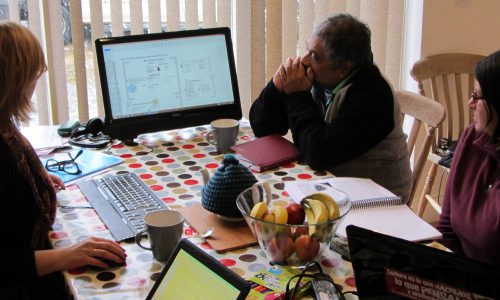 As well as the spaces available for hire described above, the lovely sheltered courtyard space offers seating and dining facilities which can be combined for the larger group and the BBQ and Pizza Oven are there for all to use. 
We can set up and show you how to use the oven for your very own Pizza night, with just a small charge to cover the costs of the specially dried wood we use.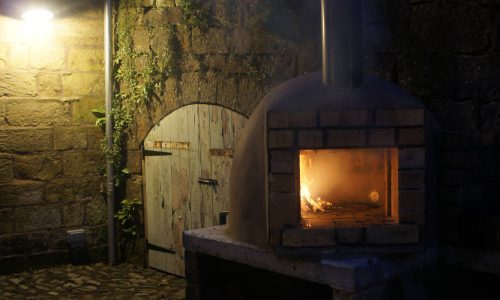 There is also a fire pit in the garden with seating and plenty of wood to burn for a fireside marshmallow toasting evening!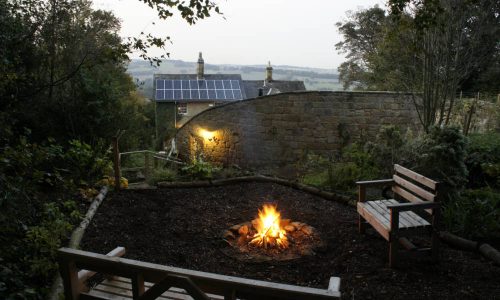 If you have ideas on how you might like to use the space beyond the usual holiday lets, or if you'd like to hold a special celebration during your stay, please get in touch. 
We will be happy to try and make it work for you.